The beauty of women was a constant inspiration to many poets. She could never be described as a whole or in a word. We will from now but in the next one month to try to introduce some of the endless beauty that surrounds us. If you feel that you are more beautiful, or if your company / family of a beautiful woman, send us a message in the inbox FB page "Network Evergreen Radio Stations Online" or direct message on Twitter account @ evergreen_radio.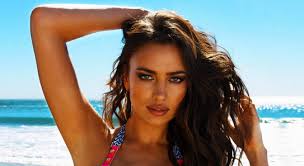 The rules are simple: Look at our proposals and vote on this Web page, our Twitter account or our Facebook page. Every week we propose you 8 beautiful women were divided into two groups of 4. Each beauty has more pictures on our special page intended only to that beauty. Do more pictures coming clicking on the image. Below the image is a sign of voting. Voting lasts for 7 days. Every week we get 2 beautiful girls for the week. After 4 weeks, 8 beautiful girls from the previous month to compete for entry into the super finals. In the super compete 2 girls, then we get the Miss Summer 2016 ..
So only you can decide with their votes when the most beautiful lady of summer 2016.
Suggestions for this week are:
First group:
Ana Lorena Sanchez     Jessica Pereira  Danica McKellar              Elena
Second group: